2023 Vendors


Carmo Restaurant 527 Julia St, New Orleans, LA 70130
Founded in 2010 by Christina & Dana Honn, Carmo is a New Orleans-based tropical restaurant and bar with a commitment to providing vegans, vegetarians and omnivores alike with healthy and affordable dishes in a warm, friendly and casual atmosphere.
The menu is built upon the rich, multi-cultural culinary influences found throughout the Caribbean, Central and South America, West Africa, Southeast Asia, Gulf South and beyond and features eclectic and traditional/traditionally-inspired dishes with an emphasis on fresh, local ingredients, as well as unique and little-known flavors from around the world.
CARMO IS SERVING AT THE ROCK & ROUGE:
Vendor Booth:
Pork or Vegan Tacos w/salad
Rock & Rouge Food Booth Catering (kid friendly):
Red Bean & Rice
Mac & Cheese
Ambassadors Club:
pork  or vegan dish surprise!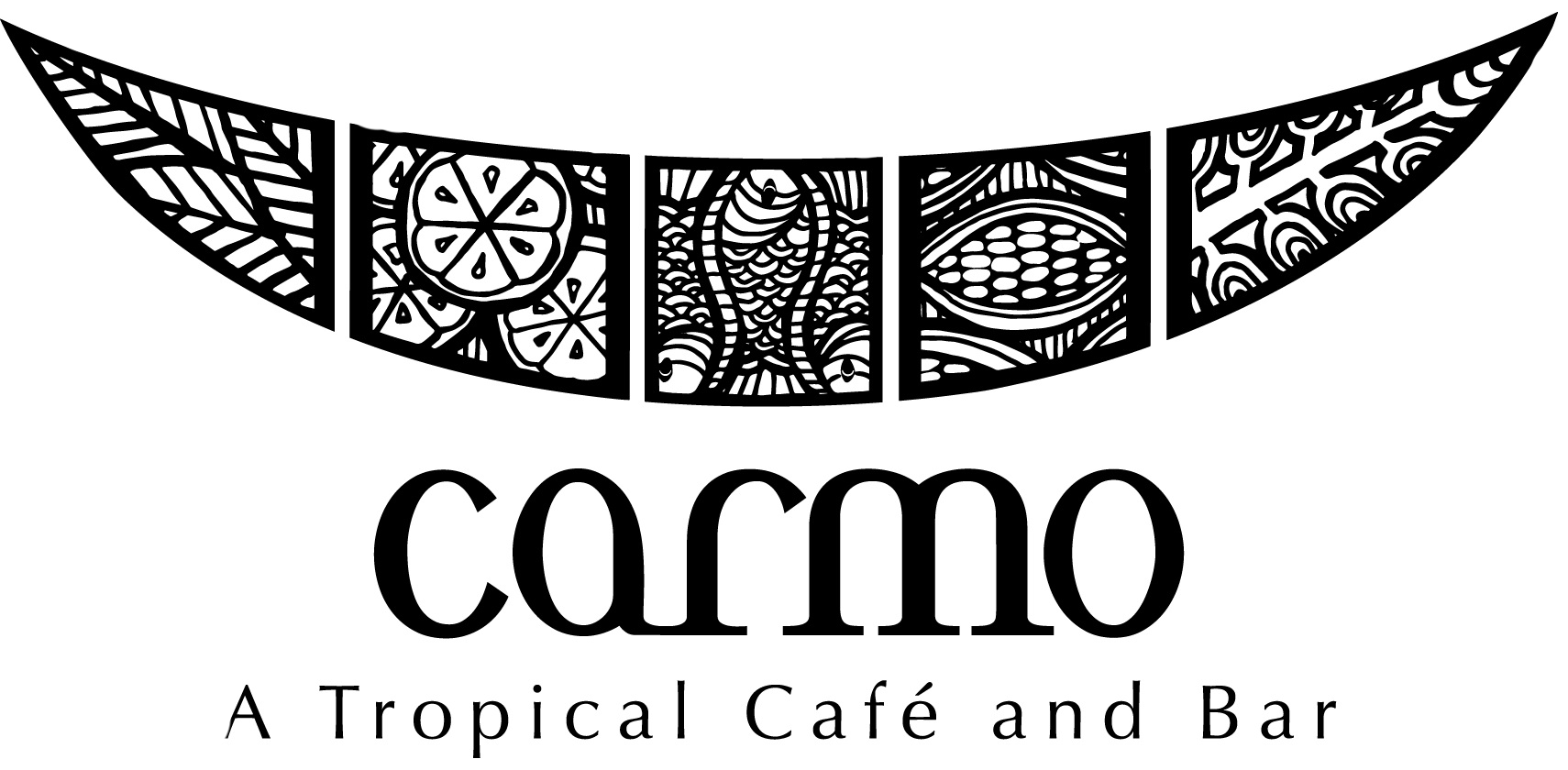 Paula's Taste of Soul Catering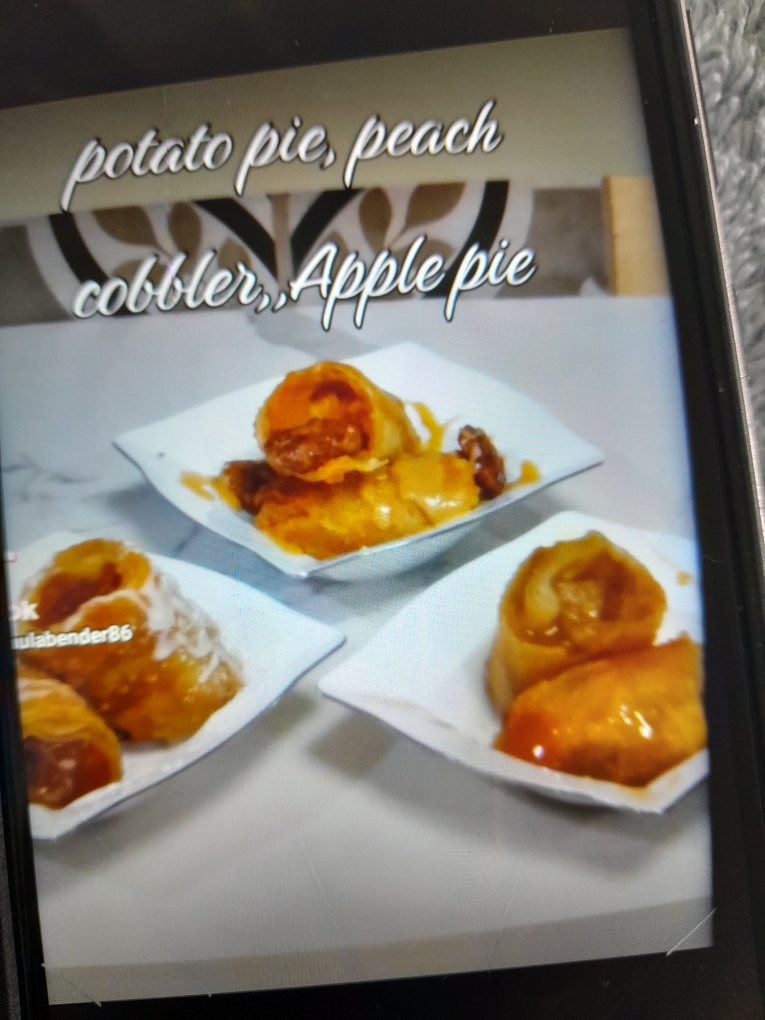 "Paula's Famous Egg Rolls"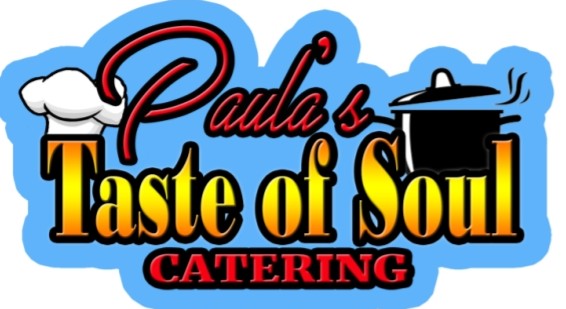 I've been a cook for many many years cooking for 11 siblings .I worked with the state for 31 years and I started decorating and cooking for many functions. I began to cook more as an outlet from anxiety. Then I started cooking eggrolls for my family and it took on a new life when I started preparing for friends and my Church. My Pastor Terrance A Ranson encouraged me to step out on Faith. We all have a gift and a purpose and I was to told to walk in mine. This has been mine for years cooking for everyone.
Vendor Booth:
Various Egg Roll selections
More to come!!
_____________________
The Archive
Rock & Rouge 2022 Food & Market Vendors
Los Angeles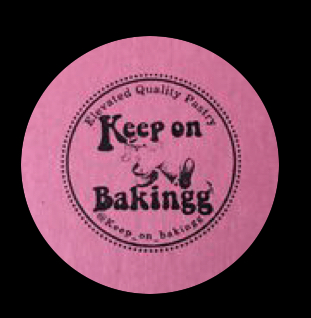 Annissa owns her baking business called, Keep On Baking and will featuring yummy pastries during our 1p-4p, $20 "bottomless mimosas" drink specials. Welcome her to the Rock & Rouge family! Grab some bubbles and stop by her station for some tasty pastries. Ooo la la. Welcome to the Rouge family, New Orleans style Annissa! 
https://instagram.com/keep_on_bakingg?igshid=YmMyMTA2M2Y=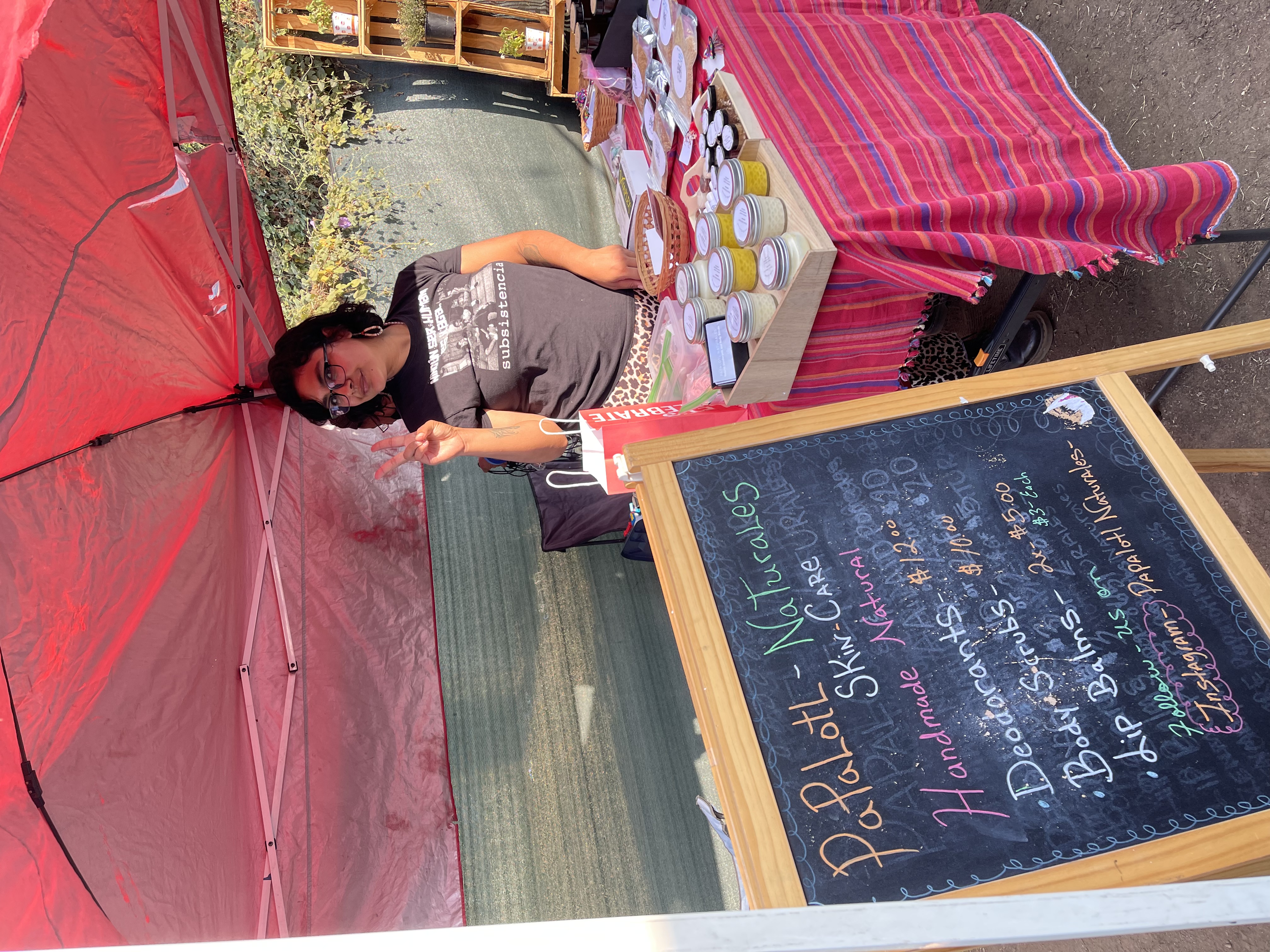 __________________________________
The Rock & Rouge 2020 Food Vendors announcements coming soon!
_______________________________________________________________________________________________
2018 Rock & Rouge Food Vendors
Women Empowerment Food Chefs featured here at our inaugural 2018 Festival
Food is a huge part of the New Orleans festival culture and what better way then to share in a meal of southern hospitality and vigor then from the women chefs from our beautiful 2018 Rock & Rouge Women's Music & Food Festival at the Old U.S. Mint on Esplanade Ave. Each vendor was selected by the producer who has eaten directly from their plates, and personally loves what they do. The Chefs messages are good clean and healthy eating. Made by women and served with love in every bite. Here are some photographs of our awesome vendors!
Meals From The Heart
LaDelyo's Creole Catering
  Cool Fruit Sensations
Nonpareils
 Williams Plum St.
   Los Panchos
  Mrs. Wheat's Pies &  Lakehouse Catering
   The Rock & Rouge Whiskey Bar
        It was a great day for good eats!
The Rock & Rouge Women Chefs
MEALS FROM THE HEART CAFE, French Market, Chef Owner Marilyn Doucette, http://www.mealsfromtheheartcafe.com
Meals From The Heart Cafe, Founder/Owner, Marilyn Doucette is a Doucette of an awesome tribe and yes, she is the sister of famed Big Chief Alfred Doucette. A New Orleans native of black, Indian and German heritage, Marilyn established Meal From The Heart Cafe in 2008 at the French Market. Marilyns mantra speaks for itself in the restaurant's name, Marilyn is all about Heart health and keeping the body fit and trim through good healthy eating.
LADELYO'S CREOLE CATERING, Chef Owner, Yolanda Carter, http://www.ladelyos.com
Ladelyo's Creole Catering, Chef Owner, Yolanda Carter is a festival master. Yolanda is a professional caterer for nearly 20 years serving up her Creole Cuisine and many festival around town. A New Orleans native, The producer has eaten her food many times at festivals and names her name continuously throughout the years as one of the best female chefs in the city.
MRS. WHEAT'S NEW ORLEANS MEAT PIES, Chef Owner, Linda Wheat, https://www.facebook.com/Mrs.Wheats/
Mrs. Wheat's Louisiana Meat Pie's has been making delicious, home style Louisiana Meat Pies in New Orleans for over 35 years.  Their "Original Natchitoches Meat Pies" are a top selling item at world renowned "French Quarter Festival" and for over 35 years at the "New Orleans Jazz & Heritage Festival".  And their products are made with the freshest ingredients to guarantee a great food experience for all to enjoy. Mrs. Wheat's Louisiana Crawfish pies generously stuffed with whole crawfish tails, fresh vegetables, and a old familysecret recipe of seasonings that will make your mouth do a Cajun 2-Step.
WILLIAMS PLUM ST. SNOBALLS, Owner, Donna Black, https://www.facebook.com/Plum-Street-Snoballs-46126897621/
In New Orleans, snoballs are an essential part of any balanced diet. Snoballs are made with real snow (from generation-old patented ice machines), fruit-flavored syrup, and condensed milk. These traditional summer treats have been served at Plum Street Snoballs since 1945! You'll love the classic New Orleans flavor and vibes of the Plum Street Snoballs stand. If you're looking to experience NOLA's authentic culture, and indulge in some of the tastiest treats only found here, Plum Street is a must-go!
LOS PANCHOS, https://www.groupon.com/biz/terrytown-la/los-panchos
A relaxed establishment in Gretna, Los Panchos' tacos, burritos, tamales and more will certainly appease your appetite. At this restaurant, everyone will find something they love, kids included!  Their food is cheap in price but luxurious in flavor.
NONPAREILS BAKERY, Baker Owner, Morgan A. Bonds, https://www.nonpareilsnola.com/
Nonpareil's Bakery, LLC is currently a home-based bakery in New Orleans, LA, specializing in custom cakes and cupcakes for any occasion.  It is important for them to provide a quality product, both in taste and appearance, to all of their customers. Nonpareil;s Bakery prides themselves on their elegant touch and bringing your cake or cupcake vision to life!  Wherever possible, Nonpareil's Bakery uses locally-sourced ingredients. All of their products are baked from scratch, and with love.
EFFERVESCENCE, Owner, Crystal Coco Hinds, http://www.nolabubbles.com
It's a bubbly, swanky affair at Effervescence, the Champagne bar on Rampart Street.  At 56 years young, Crystal Hinds followed her passion and opened Effervescence on Rampart street a year back.  The well-curated list of all things bubbly offers 17 sparkling wines by the glass and a lengthy list of international and domestic bottlings. There are high-profile selections from top Champagne houses as well as lesser-known bottles from the same estates or vineyards.  Though sparkling wines are the main attraction, food is far from an afterthought.
CAJUN CAVIAR, Owners, Alden Lagasse, Amy Hollister Wilson, & Alison Vega-Knoll, http://www.cajuncaviar.com/
CAJUN CAVIAR is owned and operated by the wives of three renowned chefs, with one of the trio being a chef herself.  Their shared love for fine foods and the south makes CAJUN CAVIAR a natural fit for these three friends. CAJUN CAVIAR was first introduced to the world by Louisiana Caviar Co. in 1986. This Louisiana seafood delicacy is processed and packed by hand according to a traditional Russian method. The roe used to make CAJUN CAVIAR is from the Choupiquet (Amia Calva), most commonly known as the Bowfin. This prehistoric ganoid class fish is found in the fresh waters of the Atchafalaya Basin and is one of only three true caviar producing species found in the USA (Sturgeon, Paddlefish and Bowfin).
COOL FRUIT SENSATIONS, Owner, Don Harding Jr., http://www.coolfruitsensations.com/
Cool Fruit Sensations is a locally owned and operated fruit juice visionary featuring the freshest quality ingredients hand mixed to order. With only one elusive location in Harvey, Cool Fruit Sensations is scheduled to open a new location in Mid-City during Spring of 2019. Owner Don Harding Jr.'s  mission is simple. "Who down South, with our blazing heat, would turn down a refreshing fruit beverage made by hand, right in front of you, using fresh fruit?" This vendor is not to be overlooked!
THE LAKEHOUSE, Owner, Cayman Sinclair, https://www.lakehousecuisine.com
The Lakehouse is a full-service catering company, restaurant and event venue located in Mandeville, Louisiana, just 30 miles north of New Orleans. This fine dining establishment is well known in the worlds of special event, film catering, and disaster relief.  In addition to Caesar Salads and Grilled Shrimp Tacos, The Lakehouse will be serving various fruit sorbets.
THE ROCK & ROUGE TOMBOYS CLUB FOOD, Owners, The Rock & Rouge Women's Music & Food Festival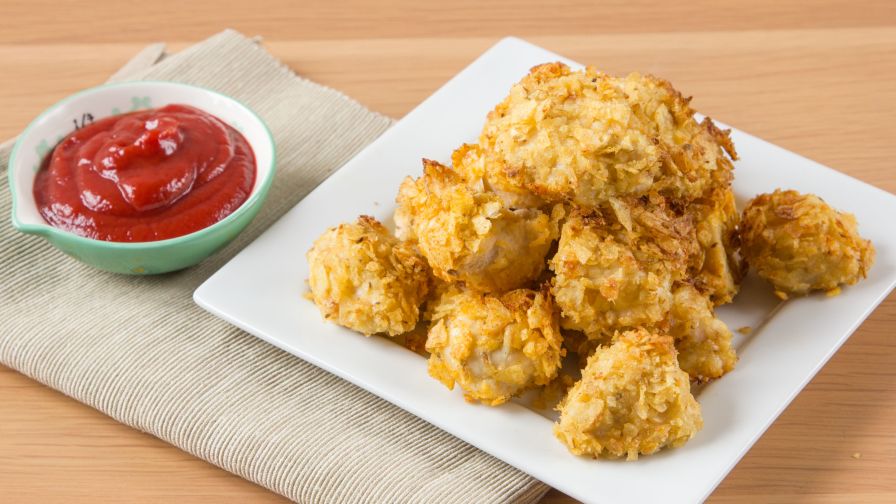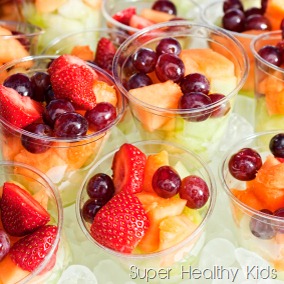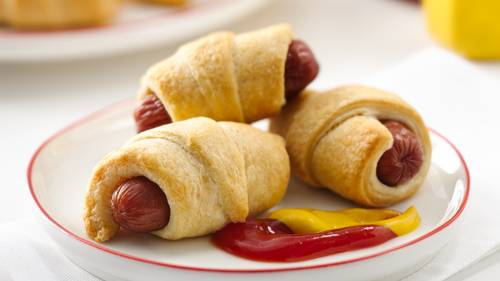 Parents and children, fear not: The Rock & Rouge TOMBOYs Club Food will feature kid-friendly items for all the picky eaters out there. Serving chicken nuggets, grilled cheese, pigs in a blanket, and fruit cups, TOMBOYs Club Food has got something for everybody. TOMBOYs Club Food is designated for guest 12 & under.
"The Dugout" – Men's Experience: cigars provided by Mayan Imports, whiskey bar, and a crawfish boil by Woodie's at M.R.B.'s