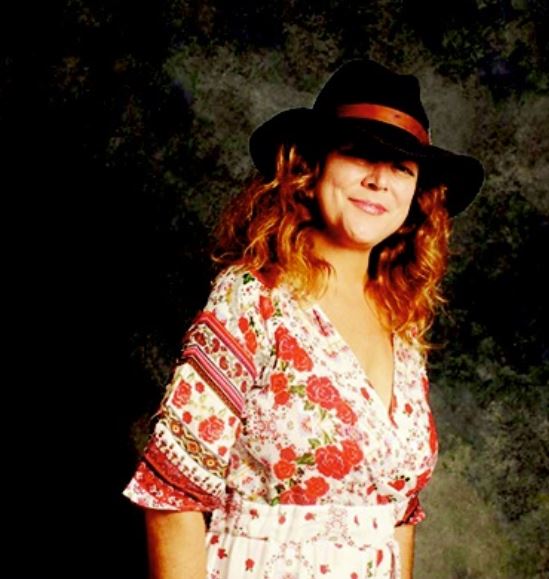 Lani Ramos, Founder of Rock & Rouge
Lani Ramos, Founder of Big Pearl Entertainment, has produced many intellectual properties including multiple CDs, music videos, live shows and television shows in New Orleans, Louisiana for 20 years. In 2017, she made the initial investment and founding membership of the Rock & Rouge Foundation, Inc and Rock & Rouge Music, LLC.
But this is the end of a story, not the beginning.
When most children were out enjoying the loss of their training wheels, Ramos was already working in show business at the tender age of 8. She endured the Hollywood machine for almost two full decades. At age 25, Ramos began working as a Mail Messenger in the Mail Department at 20th Century Fox where she learned the studio structure from the ground up. It was hard work but gave Ramos the knowledge and education that most could only dream of.
Ramos moved to New Orleans where she became a producer and the performing artist known to some as Big Pearl. New Orleans is where Ramos made her home and was able to seek her full potential of becoming the artist/producer she always knew she could be. Ramos began pouring that knowledge into company Big Pearl Music, LLC in 2009 that holds her intellectual properties. Her work includes hosting a local radio show called the Rock & Rouge (coupled with The Rock and Rouge Festival) that began on-air July 5th 2017. Airing Saturday nights, 9p-11p, on WHIV-LP 102.3FM, and is an all-woman playlist of local and national touring acts coming into New Orleans for shows.
Ramos an avid artist/producer developed the Rock & Rouge Women's Music & Food Festival & beyond after coming off the heals of the 2017 Women's March but the idea of doing an all-women's music festival was had as early as 2012 and wanting to name it The Tomboy Music Festival. So when the #MeToo movement sprouted and Ramos performed at the Women's March New Orleans 2017, Ramos revisited the idea and in March 2017  The Rock & Rouge Women's Food & Music Festival was born.  The inaugural Festival was on June 30th, 2018 at the Old U.S. Mint in New Orleans on Esplanade Avenue in the French Quarter.
The Rock & Rouge 2020 will now be located at its new permanent home in Lafayette Square Park in the Central Business District (CBD) on the 3rd Saturday of March annually.
Rock & Rouge 2022 Los Angeles is a staff of 4 currently:
Stacie Ditta, James Chicca and Guillermo Rodríguez.