Introducing The Rock & Rouge Women's Music
& Food Festival & beyond June 16th, 2018
It's January 20, 2018 and New Orleans just elected its first African American female mayor. You better believe New Orleans women are standing up for change in a seemingly louder and larger the life fashion, and now, our fellow men and allies are responding and representing.
Women are reaching out, lifting up and taking off their gage orders in support of each other against abuse and demoralization, like in the #MeToo movement.  The Women's Marchers are breaking down barriers in business, politics and much more like never before. With a new field of dreams awaiting our young girls in STEAM & STEM programs, our empowerment lies in our own community's programs that can help develop and shape our next generations.  Now, women are at the forefront of community movements locally, nationally, and internationally. On January 21, 2017 in New Orleans women met at Washington Square Park to march for justice. Women took to the streets of New Orleans for equality making history with nearly 10,000 marchers walking through the street of the French Quarter and Central Business District. The New Orleans Women's March organizers led the march to city hall's Duncan Plaza with a momentous "You've got me fired up" speech given by, then councilwomen at-large, now mayor-elect, Ms. LaToya Cantrell.  The 1st Annual Rock & Rouge Women's Music & Food Festival & beyond would become one of the answers into a sea of questions with what are the "Next Steps" post-march. It was Lani Ramos an artist and producer who played an original composition simply titled, "See" that turned into the "Next Steps" in producing the empowerment women's event at the New Orleans Jazz Museum at the Old U.S. Mint.
Ramos has a historical partnership with the New Orleans Women's March, as seen here in a music video which Ramos performs  an original score, "See (Just What We're Fighting For)". Ramos performed the song live during the first New Orleans Women's March last year in 2017 to 10,000 marchers and again in 2018. In 2017, a then councilwoman at-large, now mayor-elect, LaToya Cantrell is seen here giving her famous, "You got me fired up" speech.
Ramos wants to ensure a more promising female-to-male ratio at every level in the future for the empowerment of women in our community. This is one reason why Ramos created the festival and reached out to four organizers from the New Orleans Women's March organization and asked them if they would join the Rock & Rouge team. The Rock & Rouge is not a man-bashing event, but quite the contrary. It is instead inviting men to come see women as powerful role models and as equals in the playing field of male dominated careers and as beautiful and educated women. With the festival's launch also comes the Rock & Rouge Foundation aimed at supporting young women with a future in STEAM college courses and careers. Lani Ramos is a New Orleans native musician and community leader in the field of entertainment for over 18 years and founder of Big Pearl Music, LLC  (2009) in New Orleans, Louisiana.
Ramos will host The Rock & Rouge on June 16th, 2018 and present female entrepreneurs leading the change in today's public sphere in historic fashion at the New Orleans Jazz Museum at the Old U.S. Mint in the French Quarter. This will be a women's festival unlike no other and has already been compared to the fantastically successful "Lilith Fair". 2018 is the year for women in New Orleans – and everywhere!- and it's about time.
The Rock & Rouge main stage lineup consists of "Women Who Rock", additionally, the festival will feature:
Tomboy Tent (ages 8-15) – STEAM workshops for young girls headed up by ElectricGirls.org founder, Flor Serna, a performance stage for junior female-led bands, drum workshops, and other activites
What's Next (Panels) – Women empowerment panel discussions on STEAM, polictics, and the future of women in music and tribute to Mardi Gras queens – including women in power from local Krewes & Social Clubs.
Female Chef (Vendors) – food stands serving up delicious dishes from local female chefs
Shine On (Beauty Counters) – an onsite salon with an emphasis on beauty from the inside out
Not Yo Faddah's Festival (The Dugout) – Cigars, Ale and horseshoes and a Happy Father's Day.
WHIV-LP 102.3FM New Orleans local public radio station live broadcast day of festival
How A Crawfish Boil Became Another Catalyst For Change
One balmy afternoon, an ordinary New Orleans food festival inspired a radical, and much needed, change.
It was April, and the crawfish were poppin'. People came from miles around to taste their favorite old school dishes and sample something new. But they didn't just come for the mudbugs. They came to sit back, enjoy a cold drink, and listen to over two dozen bands play rockin' tunes.
One attendee, a woman with a big voice and bigger personality, was a professional rockstar herself. She took the day off to relax, take in some rays, and enjoy some tunes. She eased down onto a warm metal bench, letting the breeze cool her off the best it could, glanced at her plate, and then at the lineup. She adjusted her sunglasses and took a second look. Her blood pressure began to rise.
Something was missing. Something that's commonly missing but surely couldn't be this year, not in 2017! Of the 25 bands playing, only one was fronted by a female musician. From Frenchman to Bourbon Street, male-fronted bands are booked over female fronted bands 8 out of 10 times in New Orleans. It's even narrower in the brass and funktown genres. This festival was no different.
She decided 2018 would be the year that that ratio changed, and that she would play a lead role in fostering that change.
The Rock and Rouge Team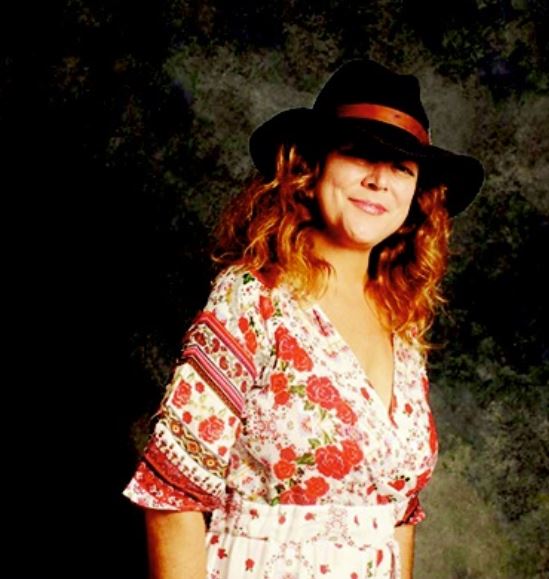 Lani Ramos, Founder Rock & Rouge Foundation
Lani Ramos, Founder of Big Pearl Entertainment, has produced many intellectual properties including multiple CDs, music videos and television shows in New Orleans over the past 18 years. In 2017, she made the initial investment and founding membership of the Rock & Rouge Foundation in 2017.
But this is the end of a story, not the beginning.
When most children were out enjoying the loss of their training wheels, Ramos was already working in show business at the tender age of 8. She endured the Hollywood machine for almost two full decades. At age 25, Ramos began working as a Mail Messenger in the Mail Department at 20th Century Fox where she learned the studio structure from the ground up. This was hard work but gave Ramos the knowledge and education that most could only dream of.
She moved to New Orleans where she became a producer and rebranded under the stage name Big Pearl. It is in this city that she began pouring that knowledge, as well as her heart and soul, into producing Big Pearl Music, LLC intellectual properties. Her work included hosting a local radio show, where the Rock & Rouge concept was born. Airing on Saturday nights, 9p-11p, on WHIV-LP 102.3FM, Rock & Rouge features an all-woman playlist of local and national rock & roll bands.
Recently, as producer and artist, Ramos noticed the Rock & Rouge lineup, while present on local stations, is not represented on stage.  This insight spurred her to produce The Rock & Rouge Women's Food & Music Festival which launches June 16th and the U.S. Mint in New Orleans. This event will be in partnership with ElectricGirls.org, and thus the festival will offer multiple opportunities for young women beyond food and music.
Many people, from all walks of life, want to see this happen for our women of New Orleans, so Ramos is answering the call!

Dora Lambert, STEAM Director, Rock & Rouge Foundation
Dora is a GIS Developer in Lafayette, Louisiana. Lambert has a Masters of Science · Geospatial Science from Mississippi State University. Dora is the admin for Louisiana Women's March GlobL for its second year among many other activist movements. Lambert will be working with the Rock & Rouge Foundation partners and overseeing the foundation's Tomboy Tent at the Festival. We are excited to have an organizer from the Women's March join the Rock & Rouge Team.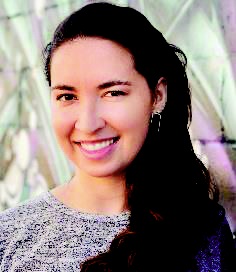 Flor Serna, STEAM Program Manager, Tomboy Tent
Flor is the founder and President of Electric Girls. ElectricGirls.org is a company teaching computing and leadership skills to young girls from elementary to junior high school. She will be heading up the Rock and Rouge Tomboy Tent with workshops and activities at the festival. As well as being a partner with the Rock and Rouge Festival, Serna has partnered with Loyola University New Orleans and Delgado University to offer "Electric Girls" workshops. Serna is also part-time director of the Production Studio and Mobile Idea Lab at St. Martin's Episcopal School. Serna graduated in 2015 from Loyola University with a major in Music and with minors in Business and Computer Science.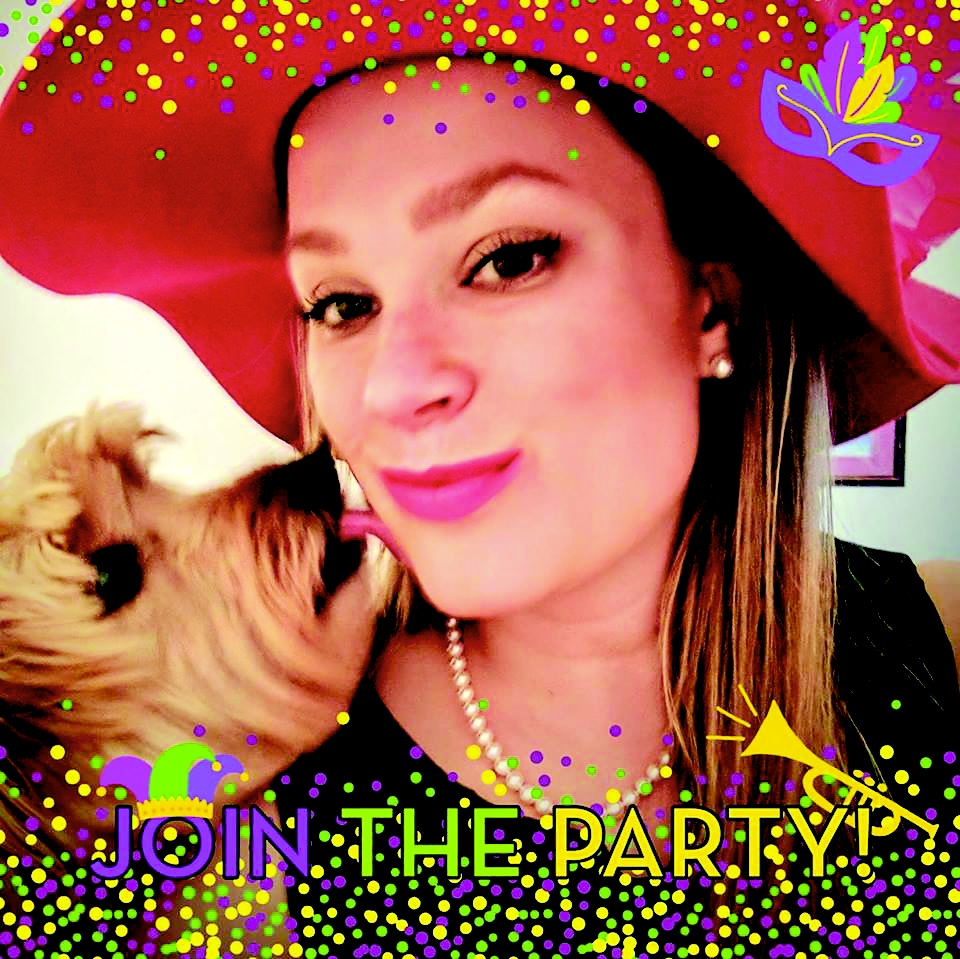 Elisa Cool, Head of Marketing
The Narrative founder and CEO is Elisa Cool. Cool has experienced 30,000+ hours in communication strategy while working at Ogilvy & Mather, The Wall Street Journal, The Washington Post, Contently, and Cool's own firm. Cool is a content architect, sales leader, writer, New Orleanian, and dog mom. The Rock & Rouge is delighted to have this transplant from New York City head up its marketing and connection strategies.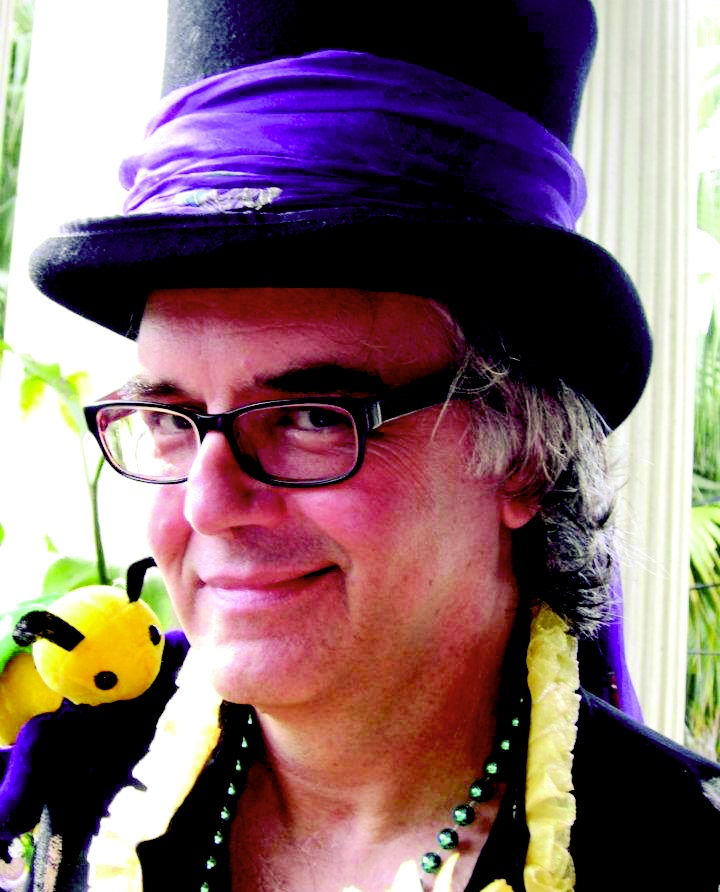 Mark Fowler, Admin/Art Dept.
Mark is a guitarist and graphic designer, a University of New Orleans class of 1999 graduate and Fowler has a BA in Sociology, and also attended the Berklee School of Music. Fowler served as the office manager at Tipitina's Co-op Foundation for 15 years and assisted hundreds of artists with admin and business services. The Rock & Rouge welcomes Mark into its orbit as a part-time admin and graphic designer whipping up logo design idea in building our brand.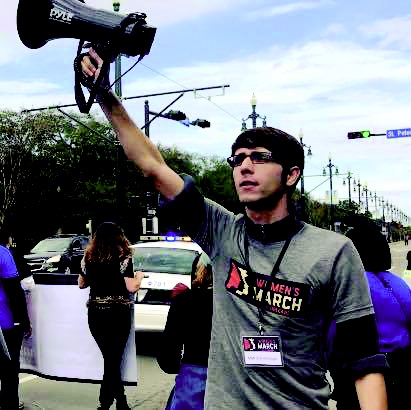 Matt Schoenberger, Assistant to Producer/Video Production
Local Buddy Productions is Matt's New Orleans based Production Company. Matt specializes in short films, music videos, concerts, weddings, and local events. A graduate of University Of New Orleans, Matt has organized the New Orleans Women's March and is also one of the steering committee members of Our Revolution NOLA. The Rock & Rouge Producer and its production team are jamming now.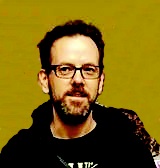 Larry Dunn, Pre-Production/Operations
LarryTheTableGuy and tabletv.net. are Larry Dunn's pet projects. Larry is a New Orleans Women's March organizer, Our Revolution organizer and Climate for Change organizer. Obviously, Larry has a passion for activism and empowerment in supporting human rights and social justice. Dunn has joined the Rock & Rouge team in the operations department making sure things at city hall get done and done right!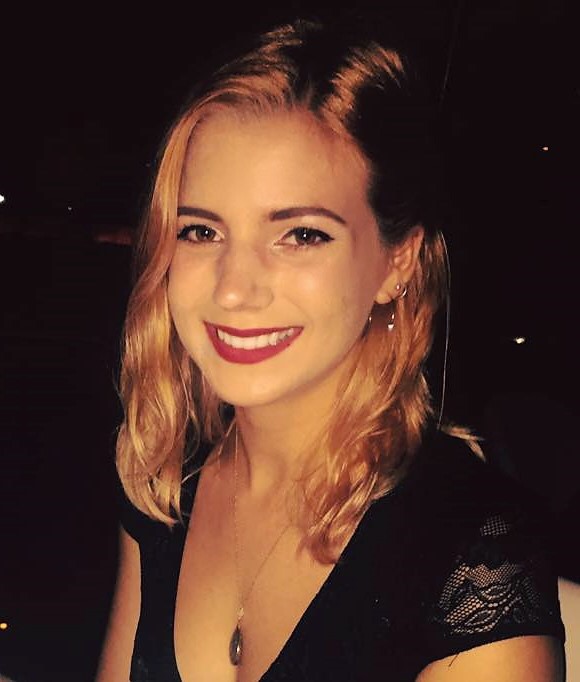 Caroline Giepert, Assistant to the Producer
Caroline Giepert was born and raised in New Orleans and is passionate about the vibrant culture of her city. She will be graduating with a Masters in Art History from Louisiana State University, specializing in Social Practice Art. This interdisciplinary  practice has led her to ongoing various public projects dealing with social and environmental issues in Louisiana. She has spoken at the People's Climate March in NOLA, participated in the Women's March, and manages social media and networking for Louisiana Environmental Action Network. Caroline's main focus is community engagement and improvement through art as social action.
Abigail Braud, Office PA/Volunteer Coordinator
Abigail Braud is a budding music industry extraordinaire, currently obtaining a Music Industry Studies degree at Loyola University New Orleans. Abigail has many interests and is a mere spring chicken in the world of festival production. Not only is she is happy to be learning something new everyday, but she is BEYOND THRILLED to be involved with this women's empowerment festival.